Friday, May 4, 2012 | 6 pm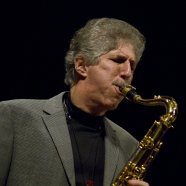 Saxophonist Bob Mintzer and keyboardist Russell Ferrante are also known as members of Grammy Award–winning contemporary jazz group Yellowjackets. Individually, they are also prolific composers and arrangers, working with leading musicians and ensembles around the world, including Bobby McFerrin, Al Jarreau, Diane Reeves, The GRP Big Band, Lee Ritenour, and the Bob Mintzer Big Band. As performers, they have toured with Art Blakey, Jaco Pastorius, Randy Brecker, Jimmy Witherspoon, Joni Mitchell, and Take 6.
BP Grand Entrance | Free, no reservations
This broadcast of "Jazz at LACMA" is made possible through the support of the office of Los Angeles County Supervisor Zev Yaroslavsky.
Ruslan Sirota
Friday, May 11, 2012 | 6 pm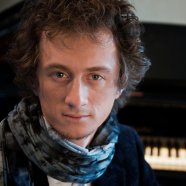 The young Grammy Award–winning pianist and composer gained worldwide exposure as a member of the Stanley Clarke Band. Ruslan Sirota has been touring, performing, and recording with major artists (in addition to Clarke), such as Marcus Miller, Chick Corea, Seal, Brian McKnight, Ne-Yo, Rachelle Ferrell, and Diane Warren. He has recently released his debut album, which includes guest appearances by Chick Corea, George Duke, and Stanley Clarke, among others.
BP Grand Entrance | Free, no reservations
This broadcast of "Jazz at LACMA" is made possible through the support of the office of Los Angeles County Supervisor Zev Yaroslavsky.
Media support for Jazz at LACMA provided by KKJZ 88.1